Traditional Bar & Beer Garden


Traditional Bar & Beer Garden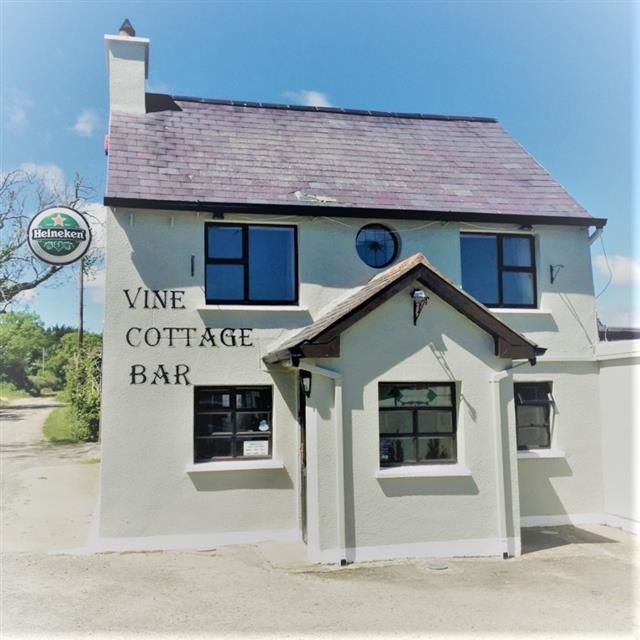 Vine Cottage Bar is a traditional Irish Pub that has been in the same family for over four generations. Soak up the atmosphere, relax and enjoy the hospitality of Vine Cottage Bar. Built on the sunny banks of Bannow Bay the pub also has a spacious beer garden with a dedicated enclosed child safe area. On those chillier days, warm up by our cosy open fire. Fresh Tea and Coffee with homemade scones available daily.
Regular Live Music
Spacious Beer Garden
Covered Heated Outdoor Area
Enclosed Child Safe Area
Fresh Tea/Coffee
Homemade Scones
Ample free parking
A great pint guaranteed
D'VINE PUB GRUB
Our vintage food van serve's up the finest pizza's, sandwiches, panini's and wraps – available daily from 12:00-8:00pm during the summer months
Best pizza in town!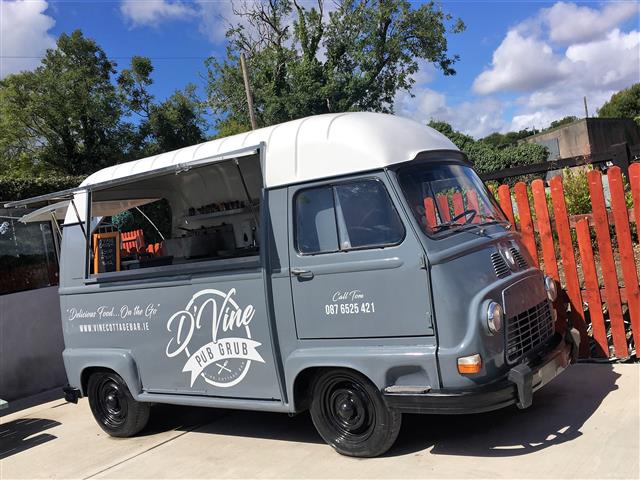 FAMILY FRIENDLY OUTDOOR AREA
Beer Garden – Play Area – Live Music – Party Venue – Meeting Venue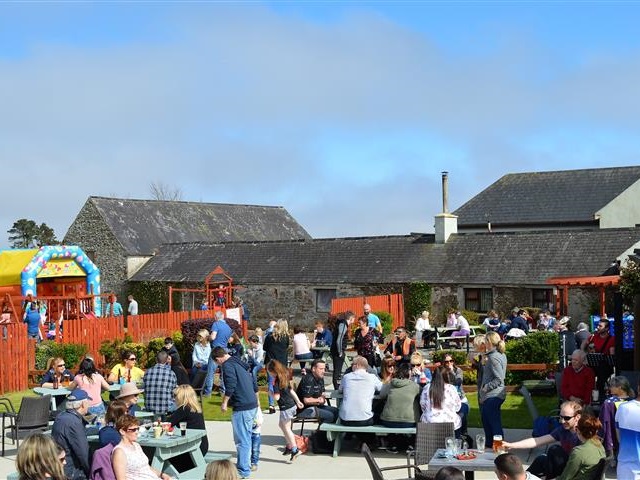 OUTDOOR AREA
Our spacious beer garden sheltered by traditional stone buildings is a sun-filled haven to relax and enjoy your refreshments.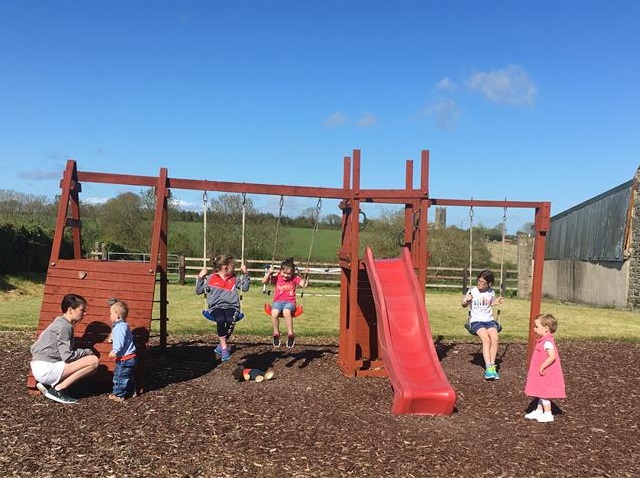 PLAY AREA
Dedicated enclosed child safe area for children to play in.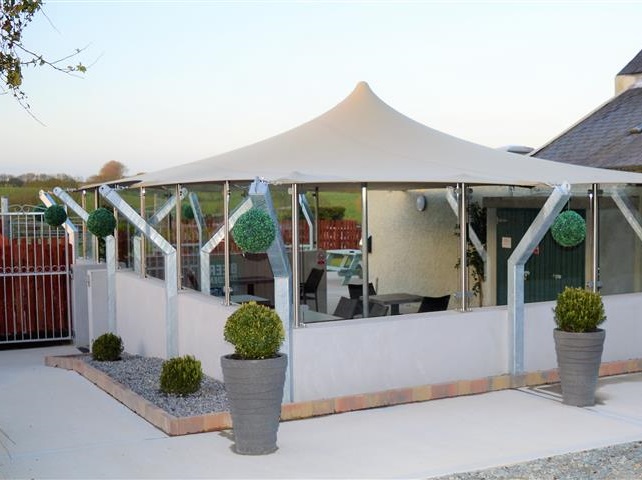 COVERED OUTDOOR AREA
Covered and heated – an ideal Meeting Venue or Party Venue. Regular Live Music and of course, a great pint guaranteed!
FROM THE INN AT TINTERN TO VINE COTTAGE BAR
Vine Cottage Bar has been in the same family  for over four genrations back as far as 1894 but the name even pre-dates the Walsh, Clegg and Costelloe families and the original licence goes back even further than our current very scenic and historic location.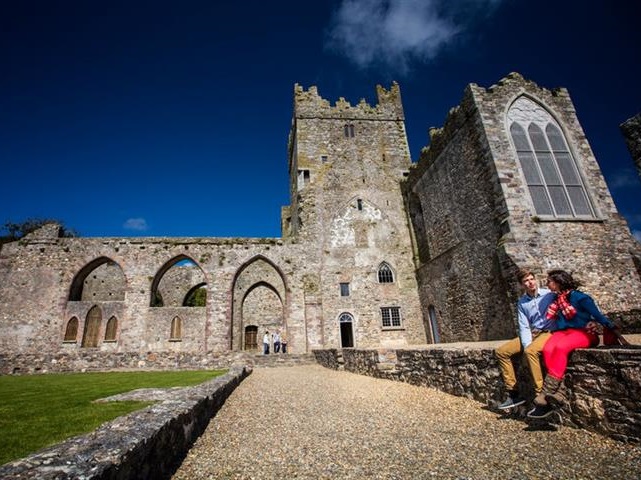 Tintern Abbey is entwined in the history of Vine Cottage Bar. Founded in the 13th Century by monks from the Cistercian Abbey at Tintern in Monmouthshire, Wales, it was handed over to the Colclough family during the 16th Century. Though in ruins today, it is well worth a visit!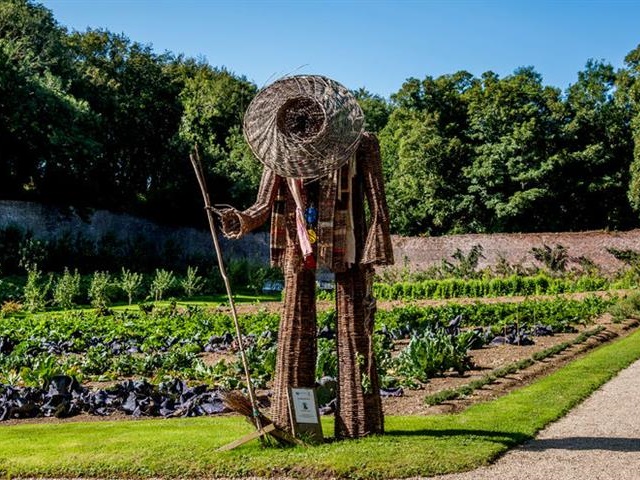 Close to Tintern Abbey, Colclough Walled Garden was only recently re-discovered. It has now been expertly restored to its former glory, including a Victorian Vinery/Orangery where Grapevines were originally grown. Make sure to include a wander through the garden when at Tintern.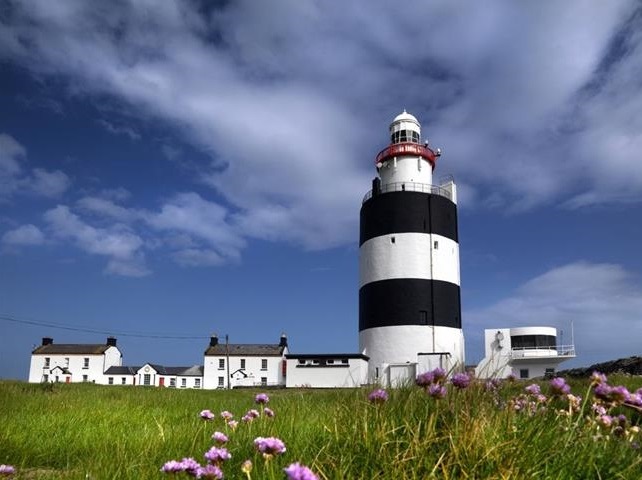 One of the oldest lighthouses in the world.The current tower dates back to the 12th Century but it is believed that a beacon fire was lit here back as far as the 5th Century!  There are daily guided tours of this fascinating medieval structure, one of the top attractions in
Ireland's Ancient East
.
OTHER NEARBY ATTRACTIONS
Fethard Castle – Baginbun Head – Loftus Hall – Duncannon Beach & Fort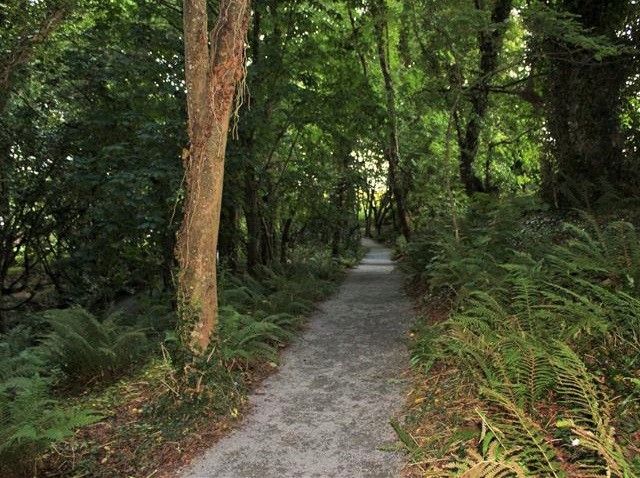 Tintern Trails offer walks of varying distances and difficulties accommodating all levels. The Bannow Bay Trail (Green Route) takes in the old estate village of Saltmills, an old IRA memorial, a rare double lime kiln, a grounded dredger and Vine Cottage Bar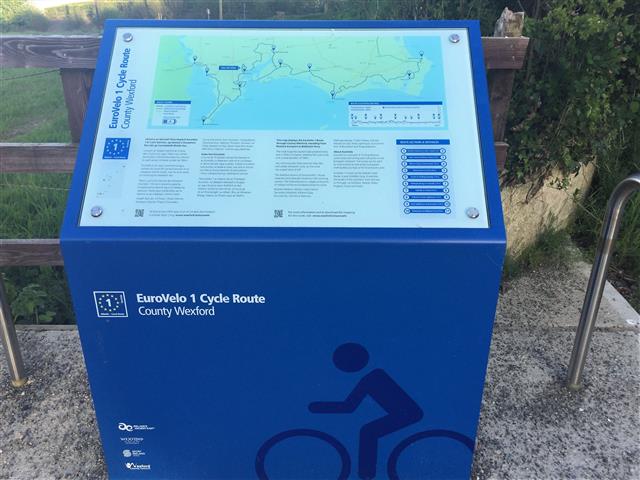 CYCLE
As featured in
Outsider
magazine, the Euro Velo cycle route winds its way through the quiet country roads where we are located.  We offer off-road parking for bicycles and a relaxed location to refresh before heading off further along the route.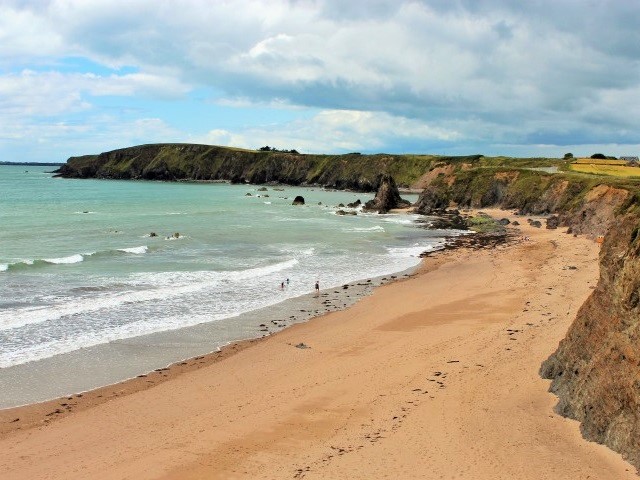 Leaving Vine Cottage Bar, the Ring of Hook Coastal Drive is less than one hour in length. However you might find it takes a little  longer as you soak up the wonderful coastal landscape along the way. Keep an eye out for some of Wexford's most important built heritage too!
DIRECTIONS
From Wellingtonbridge: Head west along the  R733 toward R736 for 6km. Turn left onto L4041. You will see signs for Saltmills. Travel along this road for 3.3km passing Tintern Abbey along the way until you reach Saltmills. As you cross the bridge drive up the hill take the first turn-off on the right. As you drive down,  you will see us nestled on the right-hand side of the road.
From Hook Head: Follow the Ring of Hook Coastal Drive along the R734 to Fethard-on-Sea. At the T-junciton in the village, turn left. Continue on the road out of the village until you come to a sharp bend in the road where Poulfur Church is below you on the left hand side.  On the hill in front of you there is a turn-off to the right. Take this and continue to Saltmills village (about 2km).  After the sharp bend as you drive towards the estuary, there is a turn-off on the left. Take this, you will see us nestled on the right-hand side of the road.
SAT NAV CO-ORDINATES
52.227137, -6.835152