From the Inn at Tintern to Vine Cottage Bar
Vine Cottage Bar has been in the same family since 1894 but the name pre-dates the Walsh, Clegg and Costelloe families and the original licence pre-dates the pub's very scenic and historic location.
Foundation of Tintern
The pub overlooks Bannow Bay, scene of the first Norman landings in 1169, but the area was inhabited by Vikings long before that. Only a short walk away stand the ruins of Tintern Abbey the foundation of which was made as a result of an incident which occurred when William Marshal paid his first visit to Ireland as Lord of Leinster in the year 1200. While crossing from Wales, the ship was in danger and he vowed that, if spared, he would establish a monastery wherever his ship would reach harbour. As a result, Cistercian monks from Tintern in Wales established Tintern Abbey in the early thirteenth century and remained there for over 300 years.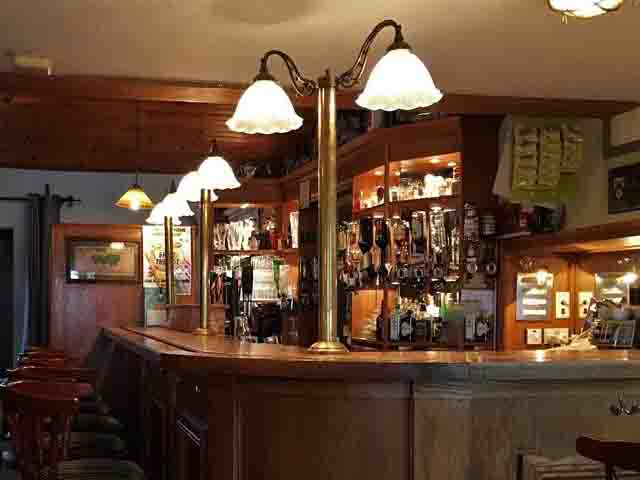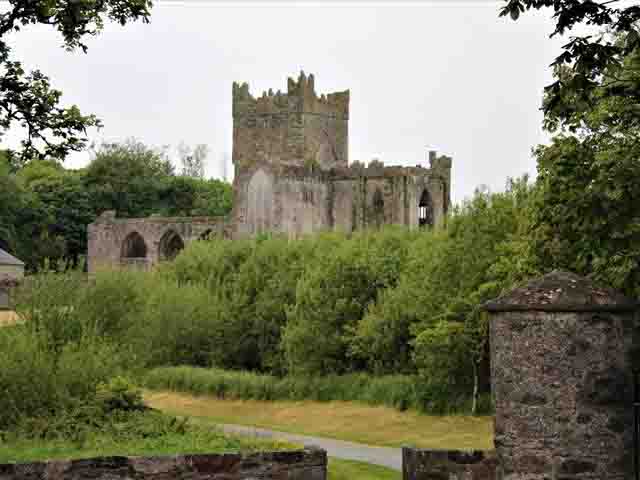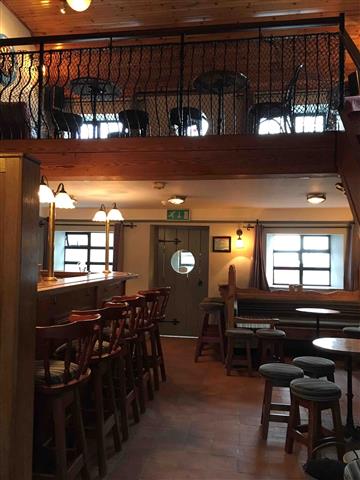 Life at Tintern
As with most monasteries, a village grew up around the Abbey which continued under Cistercian rule until the mid-sixteenth century. The Abbey and its vast estates were then granted to Sir Anthony Colclough whose descendants lived in the Abbey until 1959. The earliest record of an Inn in Tintern is found in a baptismal register for the year 1759 where a child's father is listed as 'George Boyce of Tintern, Inn-keeper'. Records show that the Boyce family continued as licensees until 1894.
Colclough Family
At the end of the 18th century, the Colcloughs thought it would be better if the village was moved so a decision was taken to move Tintern village a mile south where the village of Saltmills was founded in 1815.   At that time, the entire village left their homes and houses in Tintern to move to new estate buildings in Saltmills. Vine Cottage's name dates back to this period when vines were planted in the pub's new grounds.
Line of Continuity
There is evidence of a clear line of continuity between the 'Inn at Tintern' and Vine Cottage Bar in Saltmills in that William Costello purchased Vine Cottage from Jeremiah Boyce in 1894.  William was married to Minnie Hurley, Bealistown who was a teacher in St Leonards.  The pub passed to Lally Costello who married Tommy Clegg in 1938. It passed to a third generation when Margaret Clegg and her husband, Michael Walsh took it over in 1981.
Renovation & Refurbishment
Over the years the bar has been extensively renovated and refurbished. In 1960, the ceiling of the old bar was raised to give more light and air to customers while in 1999 an upstairs seating area with windows overlooking Bannow Bay was added. During the most recent refurbishment, a beer garden was also added to the premises and, as a result, there are vines growing once again in Vine Cottage.  Vine Cottage has been in the same family for four generations and is now owned and managed by Thomas Walsh, son of Margaret and Michael.
Situated within a mile of Tintern Abbey, Vine Cottage is an ideal venue for a drink or afternoon tea in a peaceful tranquil setting.  From the 'Inn at Tintern' to Vine Cottage Bar and Beer Garden stand centuries of history which make this little area much more than just another tourist attraction – spending time here is an experience not to be missed!